Who is online?
In total there is
1
user online :: 0 Registered, 0 Hidden and 1 Guest
None
Most users ever online was
42
on Fri Aug 10, 2018 12:07 pm
May 2019
| Mon | Tue | Wed | Thu | Fri | Sat | Sun |
| --- | --- | --- | --- | --- | --- | --- |
| | | 1 | 2 | 3 | 4 | 5 |
| 6 | 7 | 8 | 9 | 10 | 11 | 12 |
| 13 | 14 | 15 | 16 | 17 | 18 | 19 |
| 20 | 21 | 22 | 23 | 24 | 25 | 26 |
| 27 | 28 | 29 | 30 | 31 | | |
Calendar


A heavy, leather-bound book sits on Dan's desk. Within it is a page for each of the dozens of active fighters in the area, each page filled out in Dan's neat, efficient script. New fighters find their information already filled out, needing only to sign the bottom of their entry to confirm the details.

In order to register a fighter, copy and paste the below template into a new post, delete all of the writing in (parenthesis), and fill in your fighter's details.

Name:
Level: 1 (This always starts at 1)
Experience: 0 (Same as above)
Favor: 3 (A little gift to get you started)
Guild Affiliation: None (Unlocked at level 3)

Species:
Age:  
Picture:
Description:

Abilities (These are special powers, talents, skills, or traits that your fighter has. Whenever you gain a level you will come back here and upgrade one of them. Your character is not approved until one of the admins has signed off on your powers. They should start off relatively simple/weak and grow with your character.)
    *1*
    *2*
    *3*
Admin





Join date

: 2017-01-24


Posts

: 24



Name: Astor of the Paphos
Level: 1
Experience: 1
Favor: 6
Guild Affiliation: None
Species: Human Aethertouched
Age:  24
Picture: soon...
Description: Astor is a young man with short cropped hair, his head lined with scars that refuse to grow, creating an odd, unnatural pattern across the top of his head. This grizzly adornment is juxtaposed by his soft face, kindly expression, and otherwise naive disposition.
Astor is human, yes, that's true, but he's been changed. Astor is Aethertouched, given a boon at the cost of terrible destruction. Orphaned by the event that gave him his abilities, he has been raised by a compassionate group of artificial beings known as The Paphos. There are many types of Aethertouched in his world, he's one of the rarest. Known as a Placer
Astor can manipulate space and is amazingly durable.
Abilities
1. Astor can sense the location of his own blood with pinpoint accuracy at any distance. It takes 16 hours for his blood to no longer be visible to him. He also carries throwing daggers with hidden compartments, often used by assassins to hide poison, he fills them with sealed vials of his own blood that maintain visibility for months without being exposed to the elements.
2. Astor can teleport to locations he can sense instantaneously, causing a low humming sound and then a loud pop as the air pressure reasserts itself to the lack of or addition of so much volume. It is possible for him to teleport to spaces without a locator or visibility, but it is both highly dangerous, and extremely taxing on his resources, taking him around 10 seconds to perform as apposed to being instantaneous.
3. Astor travelled throughout his childhood with the roaming group of Paphos as a performer, doing acrobatics, and performing magic tricks with his abilities. This has given him a uniquely high level of balance and dexterity, as well as moderate skill at throwing knives.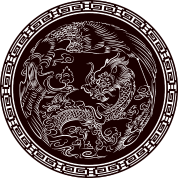 Last edited by Astor of the Paphos on Thu Feb 16, 2017 4:18 pm; edited 5 times in total
Arena Rat





Join date

: 2017-01-28


Bio

: A Naive young man who ,through no fault of his own, can warp reality in various ways.


Posts

: 17



Name: Razzak the Unchained
Level: 1
Experience: 0
Favor: 3
Guild Affiliation: None
Species: Lizardfolk
Age:27 (in lizardfolk years)
Picture:
Description: Razzak is a large reptilian humaniod. He stands tall, dwarfing other large competitors. The muscles of his arms and legs are bigger than the average man. A tail extends from his backside nearly as thick as his arms and legs. His scales are a dark green color that contrast with his blood red eyes. Feathers grow from his head in a medley of green and yellow with spots of red. His adornments are simple: a leather loincloth, a pair of breaches, and four shackles. One on each wrist, each with long lengths of chain still handing from them and one on each ankle.
Abilities:
1. Razzak is incredibly strong and durable. He has been observed lifting over 300 pounds and had run nearly 20 miles before tiring
2. Razzak has extensive experience in hand to hand combat. While at times he seems to simply try to punch his opponent as hard as he can. Other times he has been seen using intricate grappling holds, even using his tail as an additional limb to further restrict his opponents movement.
3. Razzak's saliva is extremely acidic. While it does not seem to irritate him he can use this acidic saliva to blind opponents and deliver a painful bite.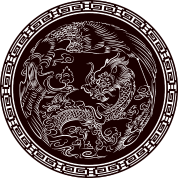 Last edited by Nib on Mon Jan 30, 2017 11:35 pm; edited 2 times in total (Reason for editing : Character Approved)
_________________
Arena Rat





Join date

: 2017-01-28


Bio

: Freed Lizardman who yearns for battle. Chains aren't the only things he can break


Posts

: 20



Name: Yūrei
Age: 106
Level: 6
Experience: ???
Favor: ???
Guild affiliation: None
Species: Human/Undead
Description: Yūrei was once a brave warrior and spiritualist from the Edo period of Japan. He honed his combat abilities until he became an unstoppable fighting force. A master of both hand to hand combat and an unbeatable sword master, it was said that he single-handedly defeated an army of over 400 soldiers. When he wasn't sharpening his fighting skills he studied forbidden magics and necromancy. He fought bravely until his final moment, when he was impaled by an enemy commander's spear. This should have been the end of Yūrei, he passed on and moved into the afterlife. Unfortunately, Shib and Nib caught wind of his considerable skills. They had just begun construction on the new Everclear arena and needed strong warriors to fight. Using pilfered magic they ripped him from his afterlife. The process made him powerful, the dragons granted him strength, durability and healing; but the magic that they used was stolen and incomplete, and although his considerable skills and knowledge made it to the arena, it seems everything that once made him human was left in the afterlife. Now Yūrei prowls the arena as a wraith of destruction and wrath, crushing warriors foolish enough to cross him.
Yūrei covers his ghost like form with thick, black samurai armor and a skull mask that completely obstructs his face. His blade whispers in its sheathe, voices of the countless souls that he's claimed calling for release.
Skills:
1-Yūrei is a master of several forms of hand to hand combat and swordplay. In addition to his katana, he has been known use other tools in combat.  
2-Super Strength/Super Durability - Yūrei has been seen lifting warriors much larger than himself high off the ground with one hand. He has taken hits that should have pulverized his bones that seemed to have no effect on him.
3-Painless - his new form does not seem to feel pain.
4-Healing Factor - Although not imediate, Yūrei can heal very quickly from most wounds inflicted on him. If he is dismembered he can reattach his limbs and they will be in full working order within about 10 seconds.
5- Summon Souls - Yūrei can summon apparitions of the warriors he's slain to fight by his side. There is no clear limit to how many he can summon at a time.
6-Life drain - If you are unfortunate enough to find yourself in a situation where Yūrei can put his hands on you, you may find your very essence drained away.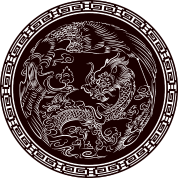 Last edited by Nib on Mon Jan 30, 2017 11:38 pm; edited 1 time in total (Reason for editing : Character Approved)
Arena Staff





Join date

: 2017-01-26


Bio

: An undead warrior brought back from a forgotten time. His sword whispers with the souls of slain foes.


Posts

: 1



Name: Hannah Providence Lovecraft
Level: 1
Experience: 0
Favor: 3
Guild Affiliation: None
Species: Human
Age:  28
Picture:
Description: Raised by her extanded family from a young age, Hannah always knew there was more to her father's absence than a lifestyle of ill-repute and hedonism. She read each of his stories with hungry eyes, devouring all of the information on the world of Mythos that she could acquire. When she can of age she was told by her uncle the real nature of the family legacy; that of a protector of reality and a banisher of otherworldly horrors. Vowing to follow her missing father's footsteps and continue the family legacy, Hannah set off to find and destroy anything that would threaten the safety of man.
Abilities
1. The Electric Executioner: The first of her family heirlooms. The Executioner is a set of long metal needles capable of converting otherworldy energy into a powerful electrical current. She can throw these needles into soft points on her target and shoot a current through them, or lay them on the ground to make electrical tripwires.
2. Aegis of Cold Air: The second heirloom handed down from her father. The Aegis is a magical shield that can be summoned and dismissed and takes the shape of a distorted, translucent patch of air. This shield is immovable while summoned, but can be dismissed and re-summoned with a wave of Hannah's hand.
3. The Beast in the Cave: Hannah's search for her father began in the same caves where he first had his brush with Mythos under their family's Rhode Island estate. She found her father's blade; a long rapier those touch could destroy magic and burned creatures of otherworldly origin.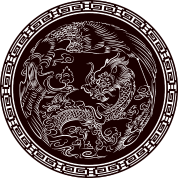 Last edited by Nib on Mon Jan 30, 2017 11:36 pm; edited 1 time in total (Reason for editing : Character Approved)
_________________
Arena Rat





Join date

: 2017-01-29


Bio

: Daughter of an internationally recognized mythos hunter. Hannah's heaven IS spiting the elder gods.


Posts

: 12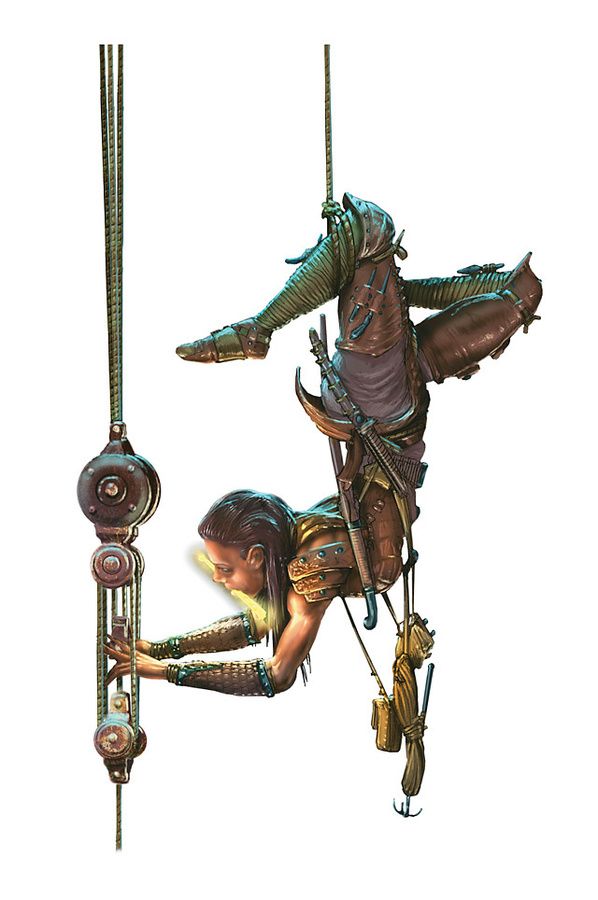 Name: Fortune Favors
Level: 1
Experience: 2
Favor: 5
Guild Affiliation: None
Species: Human
Age:  23
Description:
Fortune had never meant to enter the underworld. He did not so much as fall, but saunter vaguely downwards into depravity, one ill-considered decision blending into another. He'd always considered himself a lucky fellow, lucky to have his bond purchased by the elegant festival tumblers of the capitol, lucky to spend his childhood in acrobatic training and filching peaches from the palace orchard, lucky enough to have needed only minimal splicing to be desirable.
Tasks began early and easy enough. Steal a hologram from the pocket of a noble, leave a damning piece of evidence in a bell tower, steal a child from a crib, remove a beating heart.
His merry disposition and considerable nubility made him a wonderful performer,  his open face and steady hand often gave employers pause, though results spoke for themselves. 12 noble families warred and raged, feasted and fasted in grief, with no cause to think their entertainment and greatest weapon were shared alike.
 1. Fortune is fast, and mobile. His hand-to-hand fighting style makes him appear catlike and almost liquid at times. His preferred technique includes operating inches from his opponent's skin and exploiting their inability to match his speed.
2. Fortune has, at all times, an indiscriminate amount of knives that can only be described as "greater than 5". From needles and lock picks to boot dirks and belt knives, to a swagger-enducing falchion. Even stripped naked, it's nearly impossible to disarm him completely. Is it magic? Gene splicing? Your guess.
3. Charisma- There have been instances in which Fortune has been able to convince marks that he had their best interests at heart after multiple attempts on their life. Foes fresh from mortal battle have been known to ask him out for drinks.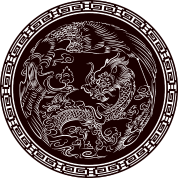 Last edited by Shattered Sanction on Thu Feb 16, 2017 3:17 pm; edited 4 times in total (Reason for editing : Character Approved)
Arena Rat





Join date

: 2017-01-30


Posts

: 20



Name:Veric Skalker
Level: 1
Experience: 1
Favor: 1
Guild Affiliation: None
Species: Human?
Age:  35
Picture:
Description:
Veric Skalker is the son of a long line of doctors. Since as early as he could recall he pursued answers about the truths of the world. He practiced medicine like his father before him and even dabbled into the other sciences. Things would have gone quite well for the bright, young lad if it weren't for a tragic outbreak of some terrible sickness which swept throughout the land.
After a year of studying and research he had thought the cure was in his grasp, however he erred somewhere along the way. He intended to bring salvation to the sick, but instead only brought on a violent death. Now labeled as a murderer and exiled from his home, he headed for the new world in the hopes of furthering his research in which he is now obsessed. He no longer wishes to cure illness, but death itself. After a mysterious mutiny occurs on his transport, he becomes a pirate crewman and eventually captain. The wealth he steals fuels his research and experiments, and his menagerie of poisons, toxins, and other vile concoctions he has at his disposal ensures no one is well enough, or alive, to stop him.
After years of terrorizing the seas, rumors of dabbling in the occult, and self experimentation, no one is sure if the man behind the mask is entirely human. His eyes are bloodshot and appear grayed yet seem to peer right into your soul.
Abilities:
   1-Enhancer syrum: Increases his strength, speed, dexterity, nullifies pain and heals small wounds.
   2-Skilled swordsman: years of fighting on the high seas against well trained foes has evolved Veric's blade work beyond that of the operating room.
   3-Piercing shot: Using a flintlock of his own design, Veric can puncture through the thickest plate armor. He carries 4 flintlocks on his person.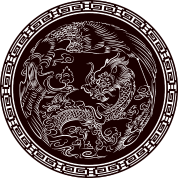 Last edited by Veric on Tue Feb 14, 2017 4:27 am; edited 4 times in total (Reason for editing : Character Approved/Exp. Gain)
Arena Rat





Join date

: 2017-01-30


Bio

: Pirate plague doctor. Seeks the truths of reality and a way to cheat death.


Posts

: 23



Name: Aster Hawthorne
Level: 1
Experience: 0
Favor: 3
Guild Affiliation: None
Species: Witch
Age: Appears to be roughly in her early twenties.
Picture:
Description: Whether or not Aster was a witch while she still lived and breathed is a matter of much debate, with even the woman in question unsure. She does know that she was marked as one, and summarily drowned in a lake after a trial conducted by furious, god-fearing peasants, though the details surrounding that particular event are fuzzy - she doesn't like to remember.
The gifts that smudged a black mark over her soul - named her a Witch - were gentle, loving ones. Aster had always had a green thumb when it came to tending her garden of herbs, flowers blooming seemingly at her touch. She had a knack for sussing out exactly what ailed a person, and relied heavily on a compendium of family knowledge of herbs and old wives' tales to cure almost anything. She made a name for herself when she successfully delivered a newborn baby that very much should have died. When the mother succumbed to the rigors of the difficult birth, fingers were pointed at Aster, and Aster went into the lake.
She was still young when she died, her physical appearance putting her somewhere in her early twenties. She isn't positive how many birthdays she had before her last, and now that she won't have any more, she can't be bothered to find out. Aster, perhaps due to the circumstances of her death, is ghastly pale, her lips and eyelids lightly tinted with blue. Her skin emanates a very slight chill and is always cool to the touch. She always seems just slightly damp, and her touch gives off a confusing sensation - are you actually wet, or just very cold? The movement of her dark hair is always slightly delayed from the rest of her, as if it's trailing or swirling around in her wake, and will occasionally shift around on its own while she is still.
Abilities
   *1* Aster imbues water with various restorative effects to create healing tonics or specific potions intended for radically improving a particular asset, served in the form of delicious herbal teas or molded into poultices.
   *2* Aster is capable of magically altering a plant's purpose or organic makeup, such as rendering something normally poisonous harmless, or taking something mundane and giving it magical purpose. She prefers to enchant flowers, but any plant will do.
   *3* When her patient is submerged in water, Aster is able to truly work her magic on them, applying her magical affinity to enter the body of a consenting being and repair internal and external damage on a much larger scale than her teas are capable of.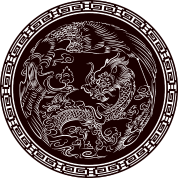 Last edited by Nib on Mon Jan 30, 2017 11:38 pm; edited 1 time in total (Reason for editing : Character Approved)
Arena Rat





Join date

: 2017-01-30


Bio

: They threw Aster into the water weighed down with stones, but the water spat her back out after changing her bones.


Posts

: 8



Name: Bartholomew "Griz" Styles
Level: 1
Experience: 0
Favor: 3
Guild Affiliation: None
Species: Human-ish
Age: 26
Height: 5'10
Weight: 1300 Lbs
Picture:  
Description: Bart was a pretty smart kid with no drive, skating through his bachelors at ETU (Evil Tech University) with no problems. He graduated with middling grades and no extra curricular severely limiting his options. He could always go for his mastermind degree, but that would've just been a giant hassle. Moving back home wasn't really an option either. So he signed up to work in the villains guild.
He found a job working for some B rated villain by the name of "Ursis villainus"...what a loser. Whatever, a job's a job. The work was fairly easy and paid well enough. And dental. Life was pretty tame for a while just getting by helping out the worst bear themed villain on the planet. Of course that is until one day when there was a lab accident. What a shocker.
Long story short, he got Bearhands, a dead boss, and all the bosses cash. So he tried his bearhand at being a villain, cause why not right? That was pretty fun while it lasted. He outperformed his old boss by a large margin, got himself noticed by some A-list heroes, and now he's here in the arena. Whoopie.
Abilities
   *1* Bearhand deathpunch - He punches you. His bearhands maul you. Hopefully you die.
   *2* Bearhand eyewatch - His bearhands have eyes. He can see through them. 360 vision.
   *3* Bearmass- Bears are heavy. Bart is made of two bears and himself. He has all their weight.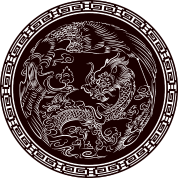 Last edited by Primatibas on Wed Feb 01, 2017 7:49 pm; edited 2 times in total
Arena Rat





Join date

: 2017-01-30


Posts

: 13



Name: Moira Kelly
Level: 1
Experience: 2
Favor: 3
Guild Affiliation: None
Species: Human
Age: 34
Picture:
Description:
Moira comes from a world ruled by horrors. She grew up knowing the fear of a impending blood feast from vampires, the village being destroyed by zombie giants, or a giant angler fish rising from the depths of the only source of water in town and eating your husband. Needless to say, her life has not been a good one. When she came of age she had two choices, either become a farmer or to train to be a hunter.
The third week of her apprenticeship as a farmer her tutor was swallowed whole by an undead flower. The fourth week found the barn burning down to the ground due to a rogue bolt of lightning striking and igniting one of the horses. By the sixth week Moira had had enough. After her favorite cow mutated into some sort of giant spider creature she did the only thing she could think to do: picked up the old axe and chopped until there was nothing left.
This was the start of her long hunting career. At twelve years of age she set out on the road. Her luck as a hunter was...better...than her life as a farmer. She always seemed to find her prey easily, and she was clever enough to craft elegant weaponry and traps to slay the foul beasts that she pursued. Her favorite was a great white werewolf that she killed with a mechanism similar to a giant bear trap made out of two large wooden planks with silver swords planted in them. When she was fourteen she discovered, rather by accident, that she had incredible strength within her when she not only ripped the door off of a carriage that she was getting into, but the carriage flipped over horse and all. She used this new found strength to her advantage, teaching herself how to wield much larger weapons and physically overpowering her prey.
The years took their toll on Moira, she found comfort in a bottle, and then another one, and another one after that. By the time she was in her late twenties she had killed thousands of foul beast and was banned from almost every bar she could travel to. Out of desperation she used her wealth from bounties to build her own bar that she could never be banned from.
It was the bottle that was eventually the downfall of Moira, well, the bottle and the shoggoth that jumped her as she was leaving her bar late one night and ripped her limb from limb.
Abilities
   *1* Super strength- what Moira lacks in traditional combat training she makes up for with brute strength and brutality.  
   *2* Engineering Knowledge- When Moira grew bored of slaying beasts with traditional blades and firearms, she took to crafting ridiculous and elaborate traps, and also ridiculous and elaborate blades and firearms. She can craft most things if she has the right parts and enough time.
   *3* Skilled tracker - No super powers here, just years of hunting dangerous and intelligent monsters honing her skills.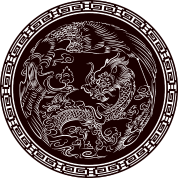 Last edited by Moira Kelly on Sat Feb 18, 2017 2:27 pm; edited 4 times in total (Reason for editing : Character Approved)
Arena Rat





Join date

: 2017-01-31


Posts

: 17





Similar topics
---
Permissions in this forum:
You
cannot
reply to topics in this forum